Accelerating the North American Energy Transition
We are an established and trusted developer, engineer, builder, and asset operator in the economy-wide pursuit of Net-Zero carbon emissions with a focus on behind-the-meter (BTM) solar power gardens, grid-connected community solar plants, and utility-scale solar farms.
A 10-year track record of developing solar projects for commercial, industrial, municipal, institutional, and utility off-takers:
700MWp+
Potential Development Pipeline
100+
Solar Plants Under Management
$100M+
Completed Project Financings
Trusted by the best

"Voted Top 10 Renewable Energy Solutions Providers in Canada for 2023. The recognition of The Energy Business Review is the annual listing of 10 companies in Canada that are at the forefront of providing Renewable Energy solutions and impacting the marketplace.

Energy Business Review

2023
Trusted by the best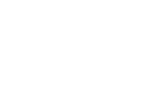 "Working with a full-service development and operations partner like SolarBank has allowed Solar Flow-Through to maximize returns to its investors and maintain the highest operational and energy production standards in the industry. Their expertise was instrumental in securing hundreds of competitively procured renewable contracts from Ontario's Independent Electricity System Operator, representing a market leading position in the development of small-scale solar PV systems."

Matt Wayrynen,

CEO at Solar Flow Through Funds
Trusted by the best "Gosh Enterprises relies on partners like SolarBank who have deep solar-specific expertise. SolarBank is skilled at helping us navigate the ITC space and planning to ensure that the projects we participate in meet our investment return needs. Their deep understanding of the financing of solar PV systems makes them an ideal partner for organizations looking to reduce their tax burden.

Candra Alisiswanto

President, CFO at Gosh Enterprises Inc.
Trusted by the best

"We first met the SolarBank team when we came to agreement on the installation of our FIT 1 solar rooftop farm in 2013, at our green renovation project at 501 Alliance Ave. in Toronto. Not only was the engineering and installation of our photovoltaic system smooth and flawless but when we encountered a once in a hundred-year weather event, they were there to help us recover and get back up and running.

Dr. Elliot Strashin,

CEO, President at Strashin Power Corporation
Trusted by the best

"Through my years of working with SolarBank they have served as a cooperative and accommodating partner, ensuring that the highest standards of care and maintenance of solar power plants at our leased properties are operated. The Operations and Maintenance team at SolarBank is friendly, responsive, and swift to resolve any issues that arise.

Nick Ierfino ( BBA, CPA, CA)

Founder at I&A Professional Corporation
Trusted by the best

"SolarBank's diligence and attentiveness to matters of legal compliance have seen the company successfully complete a vast range of transactions. Richard's sense of responsibility to his partners and shareholders has led to an insistence on full compliance with the letter and intent of the law. In a highly regulated sector like renewable energy production, such a sense of integrity is a competitive advantage, allowing SolarBank to thrive in a competitive and growing industry.

Annette Macaro

Legal Counsel