A long-term sustainable competitive advantage
Expertise
Since inception we have approached our projects as long-term partners, differentiating us from developers that exit projects at NTP or COD. We create value for project equity holders by designing, constructing, and operating the solar power plants to maximize long-term performance and returns, rather than maximizing up-front development fees.
While most of our competitors focus on only a single segment of the renewable energy value chain, our expertise at every stage makes us highly competitive on cost management and volume of business. Our in-house development, permitting, engineering and construction expertise means that we can finish turnkey solar projects in an efficient and timely manner.

Origination
We employ an all-encompassing team of solar-savvy individuals to conduct site origination. Our origination team covers in-depth local renewable policy and regulation review, GIS studies in real estate and utility infrastructure, land control contract agreements and managing long-term relationships with landlords, municipalities, and all stakeholders of each project.
Site acquisition and relationships are the fundamental element during the development process. We lease rooftops or lease/purchase land for the duration of the contract term, providing landlords with steady, long-term rent with no upfront investment requirement.

Development
We are experienced in working with local Authority Having Jurisdiction (AHJ) to cover site plan approval, zoning applications, and building permits. Environmental review, grid interconnection, tax treatment, incentives and power purchase arrangement are all part of our know-how to ensure a higher successful rate to reduce project cost and enhance project profitability.

Financing
We developed long-term reliable relationships over the last 10 years with various financing sources to have a solar project financed, whether in the form of sponsor equity, investment tax credit, long-term debt, or construction financing. The Company is becoming an Independent Power Producer (IPP) going forward and will provide its sponsor equity contribution from its operating income and future financings.

Engineering, Procurement & Construction (EPC)
As a licenced engineering consulting firm in Ontario, Canada, our in-house engineering teams ensure industry best practices are utilized through each phase of the solar project from origination to asset management. We employ in-house procurement specialists and project managers to monitor and maintain the economic viability of each project. In addition to our core team of engineers, we also work with local engineering firms and construction partners to leverage their local resources and expertise in order to build each and every solar power plant in a safe, reliable, and low-cost manner.

Operations & Maintenance and Asset Management
As ongoing monitoring and maintenance is of the highest priority, we endeavour to oversee each project throughout its lifetime, including 24/7 monitoring, data analysis, and project performance review. We utilize advanced technologies in managing each project on an individual basis. Our preventative maintenance activities and emergency response team deploy electronic management system to gain virtual exposure into each project at any time, which always safeguards the highest levels of project output. Financial analysis, reporting and management are all being done in-house by an experienced management team, including chartered accountants and finance professionals.
Trusted by the best

"Voted Top 10 Renewable Energy Solutions Providers in Canada for 2023. The recognition of The Energy Business Review is the annual listing of 10 companies in Canada that are at the forefront of providing Renewable Energy solutions and impacting the marketplace.

Energy Business Review

2023
Trusted by the best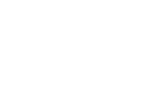 "Working with a full-service development and operations partner like SolarBank has allowed Solar Flow-Through to maximize returns to its investors and maintain the highest operational and energy production standards in the industry. Their expertise was instrumental in securing hundreds of competitively procured renewable contracts from Ontario's Independent Electricity System Operator, representing a market leading position in the development of small-scale solar PV systems."

Matt Wayrynen,

CEO at Solar Flow Through Funds
Trusted by the best "Gosh Enterprises relies on partners like SolarBank who have deep solar-specific expertise. SolarBank is skilled at helping us navigate the ITC space and planning to ensure that the projects we participate in meet our investment return needs. Their deep understanding of the financing of solar PV systems makes them an ideal partner for organizations looking to reduce their tax burden.

Candra Alisiswanto

President, CFO at Gosh Enterprises Inc.
Trusted by the best

"We first met the SolarBank team when we came to agreement on the installation of our FIT 1 solar rooftop farm in 2013, at our green renovation project at 501 Alliance Ave. in Toronto. Not only was the engineering and installation of our photovoltaic system smooth and flawless but when we encountered a once in a hundred-year weather event, they were there to help us recover and get back up and running.

Dr. Elliot Strashin,

CEO, President at Strashin Power Corporation
Trusted by the best

"Through my years of working with SolarBank they have served as a cooperative and accommodating partner, ensuring that the highest standards of care and maintenance of solar power plants at our leased properties are operated. The Operations and Maintenance team at SolarBank is friendly, responsive, and swift to resolve any issues that arise.

Nick Ierfino ( BBA, CPA, CA)

Founder at I&A Professional Corporation
Trusted by the best

"SolarBank's diligence and attentiveness to matters of legal compliance have seen the company successfully complete a vast range of transactions. Richard's sense of responsibility to his partners and shareholders has led to an insistence on full compliance with the letter and intent of the law. In a highly regulated sector like renewable energy production, such a sense of integrity is a competitive advantage, allowing SolarBank to thrive in a competitive and growing industry.

Annette Macaro

Legal Counsel