The Future ofGreen Energy
Investors
Demand for clean energy sources has never been higher, and we expect that the global energy crisis will continue to act as an accelerant for the clean energy transition. Renewables such as solar and wind are readily available and, in many cases, are cheaper than coal and other fossil fuels. Solar and battery energy storage costs have plummeted 85% in the past decade.
The North American solar PV market was valued at US $25.02 billion in 2019 and is projected to reach US $120.74 billion by 2027; it is expected to grow at a CAGR of 21.7% from 2020 to 2027.1
View Investor Presentation
Company Highlights
Capitalizing on High-Growth Solar Markets
Industry leadership and expertise in solar project development, due diligence, construction, finance, and asset management enable us to provide investors with an attractive opportunity.
We believe our extensive experience will provide a meaningful competitive advantage as we expand into new markets.
Our in-depth knowledge of energy markets and off-take contracts, including Value of Distributed Energy Resources, Power Purchase Agreements and Net Metering Credit Agreements allow us to maximize the value of the projects in our pipeline.
Our goal is to structure operations to maximize long-term returns by optimizing projects' energy production, operating expenses, and capital structure.

" Renewables are the only path to real energy security, stable power prices and sustainable employment opportunities. If we act together, the renewable energy transformation can be the peace project of the 21st century."
Antonio Guterres, Secretary-General of the United Nations2
Strategic Direction
Sustained Profitable Growth
Our track record in operations, maintenance, and asset management create a strong foundation to become a successful Independent Power Producer (IPP) delivering long-term, sustainable, and profitable growth. Our strategy is to: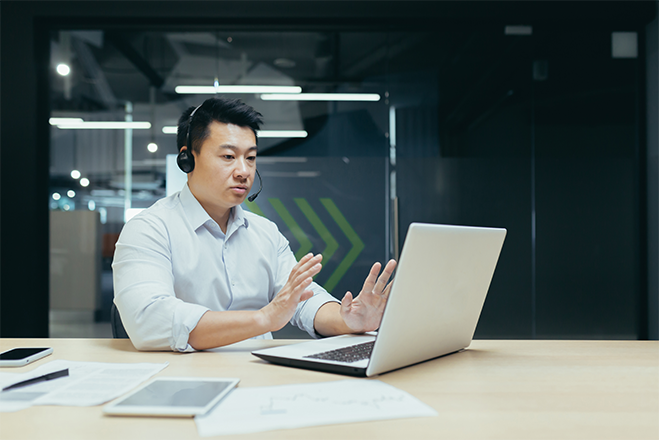 Capitalize on success in FIT ground mount solar gardens (up to 600 kWp) and NYSERDA Community Solar farms (up to 7 MWp) to large Utility Scale solar farms of up to 100 MWp.
Expand into carbon-intense markets where electricity prices are high and solar policy is favorable initially focused on New Jersey, North Carolina, Pennsylvania, Virginia, and Texas in the U.S. and Nova Scotia and Alberta in Canada.
Extend expertise in rooftop and behind-the-meter (BTM) solar projects and carports, enabling large property management firms and C&I customers like Honeywell International to achieve corporate Net-Zero commitments.
Expand into the battery energy storage market where government policies and growing grid demand support sustainable growth.
Expand into the EV charging market as a service provider.
Cash and Short-term Investments (at March 31, 2023)
$10,300,000
Cash and Short-term Investments (at March 31, 2023)
$10,300,000
Analyst Coverage
SolarBank is covered by the investment firms and research analysts listed here. These details are provided for information purposes only — we do not distribute research reports — and investors wishing to receive copies of the reports may contact the research analysts directly.
Please note that any opinions, estimates, forecasts or predictions regarding the prior or future performance of SolarBank made by these analysts are theirs alone and do not represent the opinions, estimates, forecasts or predictions of SolarBank or its management. SolarBank does not by reference below or distribution imply its endorsement of or concurrence with such information, conclusions or recommendations.
Last updated: June 6, 2023
This list may not be complete and may change as firms initiate or withdraw coverage.